Step 1 : Lay on floor, arms outstretched, wearing a red cape (made from mom's $20 a yard red stretch velvet fabric, cut out when she wasn't looking).
Step 2: Get Dad to hold up the ends of the cape.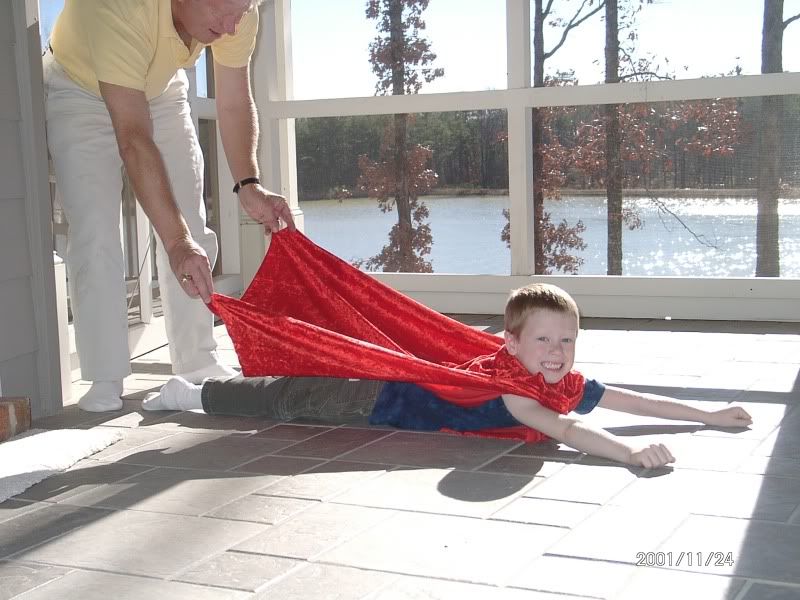 Step 3: Ask Mom to snap a picture.

Step 4: Ask Mom to remove the background, using
Paint Shop Pro
or another graphic editing program.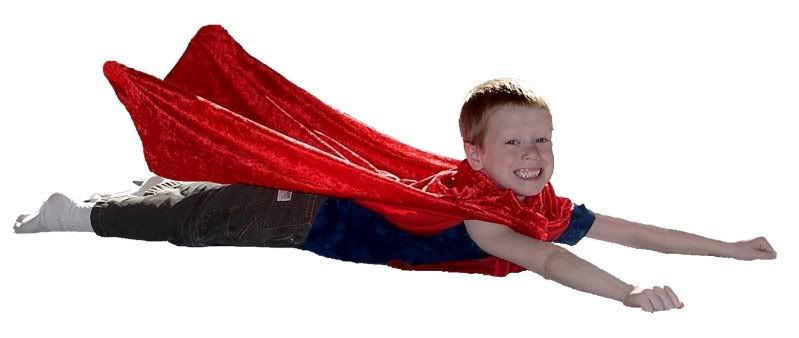 Step 5:
Add a sky background, frame, and hang in a prominent place. Brag about your flying skills to everyone who sees it!